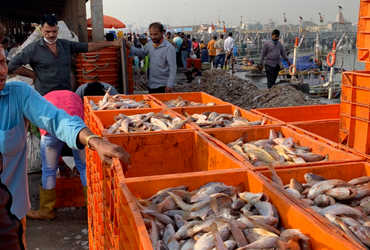 New Delhi, July 3, 2021
China has banned the import of four more Indian seafood companies citing Corona.
According to China's official newspaper, the decision of the Customs Department of China will be effective from Saturday. Sea food will not be ordered from the four companies for the next one week due to the coronavirus being found on the packaging of the four companies and the ban.
Taking a similar step, China had banned the import of six Indian seafood companies three months ago. However, the ban was lifted for a week. At that time, China also claimed that the corona virus was found on the packaging of these companies.
For the past one year, China has been testing all goods imported from around the world, especially frozen products, to see if they contain the corona virus. If the corona virus is found on the packaging, the import of those products is banned .
China is the only country in the world that has claimed control of the corona virus for the first time. The corona virus spread from Wuhan city of China last year. The situation in China is now under control but the whole world is battling it with Corona virus.