World
Tension for India: Taliban tells China friend, invites investment in Afghanistan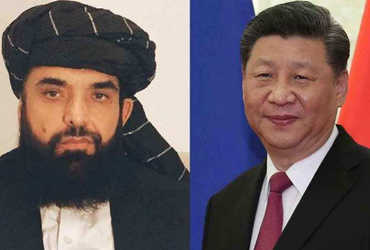 New Delhi, 9th July, 2021
The Taliban is once again capturing the country among American soldiers returning home from Afghanistan.
Amidst the growing clout of the Taliban, the news of great concern for India is that the Taliban has made China its ally and has talked about laying a red carpet for China in Afghanistan.
The Taliban have also expressed interest in negotiating China's investment in the reconstruction of Afghanistan, which has 1 trillion in mineral reserves and is being monitored by China. Taliban spokesman Suhail Shahi claimed that the captured And we will not give refuge to the Uighur Muslims of China. in our country.
A Taliban spokesman said in a media interview, "We welcome Chinese investments and the safety of their workers, if they come into the country. We welcome China. We do not support Al Qaeda or any other terrorist organization operating in Afghanistan." won't allow it." We have good relations with China. If China invests in Afghanistan, we will welcome it. We will be responsible for the safety of the Chinese people.
In 2011, China won contracts to extract oil in three areas of Afghanistan. Similarly, a Chinese company was given a contract to extract copper from a copper mine. Recently, China has also urged Pakistan to work for stability in Afghanistan. China has also advocated increased cooperation between Beijing, Islamabad and Kabul.